Propagation of seeds of local pastoral plants for the agricultural season 2019 – 2020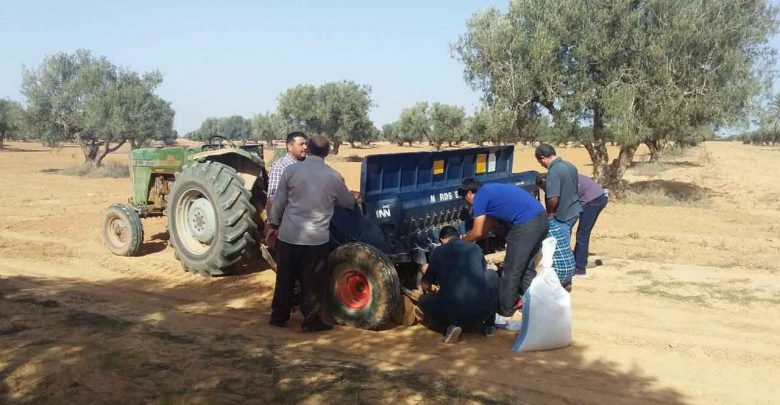 Within the framework of the interest of the Ministry of Agriculture, Livestock and Marine to develop the natural pastures in the country.
The rangeland development project implements programs that aim to preserve the genetic origins of pastoral plants, including the multiplication of seeds of local pastoral plants represented by annual seedlings as the most important leguminous pastoral plant.
In this context, a team of engineers for the pastures development project implemented on Tuesday 5/11/2019 the annual seed seed multiplication program in cooperation with the Agricultural Research Center in Misurata by planting (1) hectares (middle) and (costs) and work is underway to complete the remainder The program is in the site of the Industrial River Water Investment Authority, Central Branch, Sirte Region, and in Madjer nursery, South Zliten Project.
---
Photo Gallery